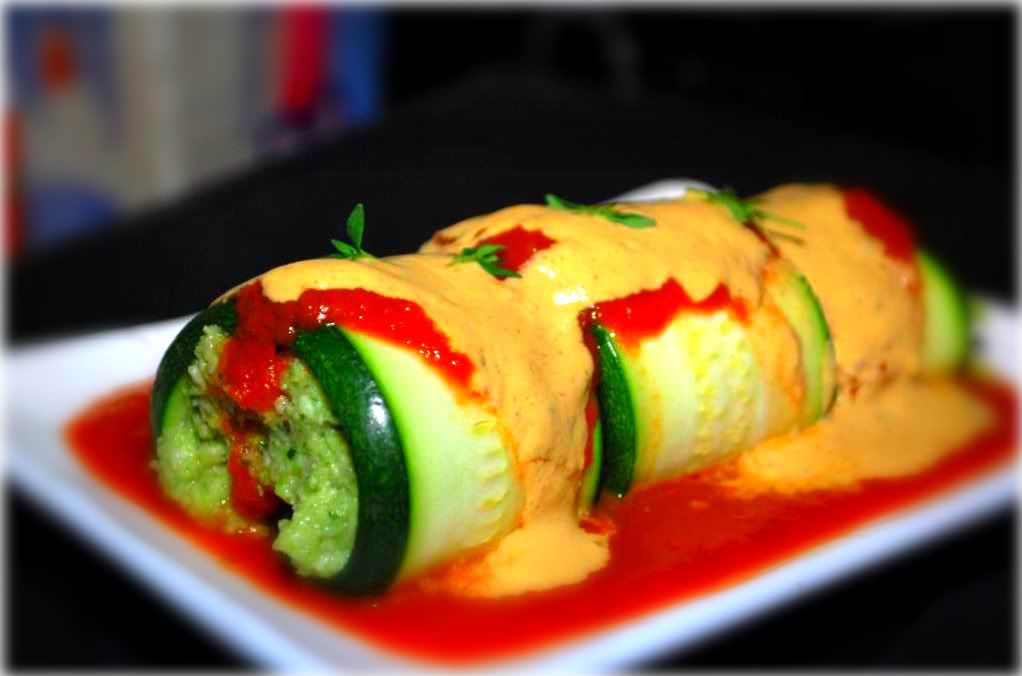 I am no longer in a cooking rut now that I've been bitten by the Raw bug! I had limited supplies around the house, but still managed to come up with something really delicious and satisfying. I guess you could call this a cannelloni of sorts. Zucchini marinated in a touch of vinaigrette did a great job as a stand in for pasta or crepes. The filling was made from caulilower, sesame seeds and basil then topped with some leftover cashew cheese sauce and a raw marinara. I dehydrated it for around an hour or so.. I will definitely make something like this for the Blue Moon Cafe!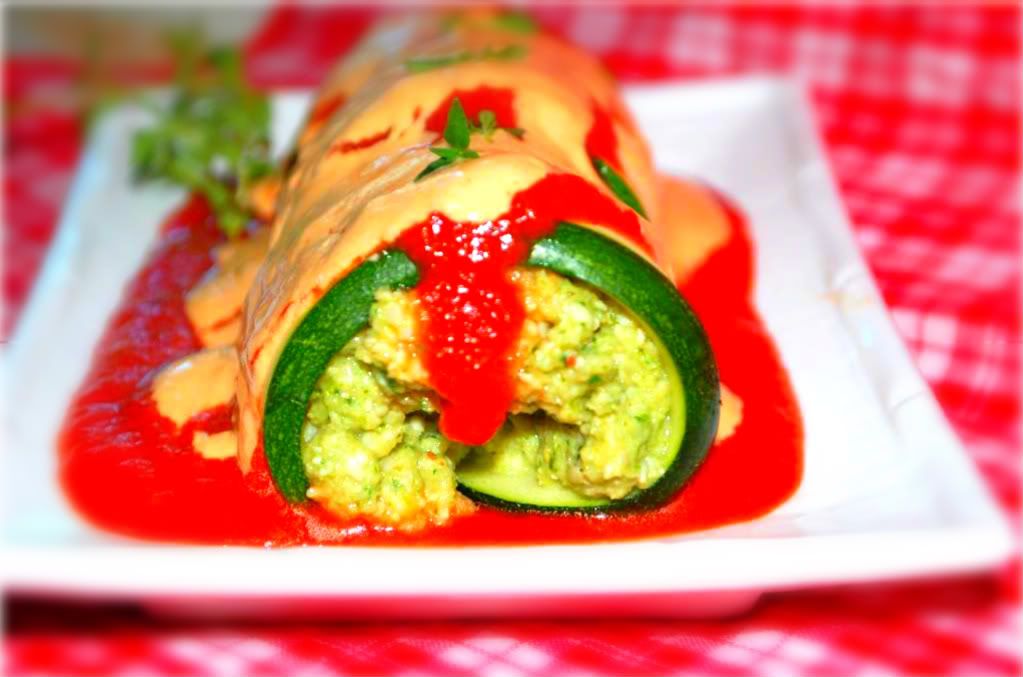 I love my dehydrator, but actually wish I had purchased the 9 tray. 4 trays is great, but nine is better... especially since you can freeze the tortillas and breads so well. I have an experiment going right now.. spinach tortillas. I got the idea from I Am Grateful, which is an awesome raw book. The spinach was just processed with some Braggs, lemon juice, flax meal, onion powder, garlic powder, nutritional yeast and crushed red pepper flakes. I'll be VERY suprised if they actually hold together.
Oh how I love spiralized zukes and other veggies! Since pasta is my all time favorite comfort food, it's nice to have such a healthy alternative. The thin spiralized veggies really do remind of me angel hair pasta!
Here is another experiment. Sesame Carob Milk. I used my vita mix and pureed the hell out of the seeds and added vanilla, carob, cinnamon and stevia. I strained it through a nut milk bag. I liked it and sesame seeds are MUCH cheaper than almonds. (plus I have a 5lb bag of them in my freezer, so I'm using them!)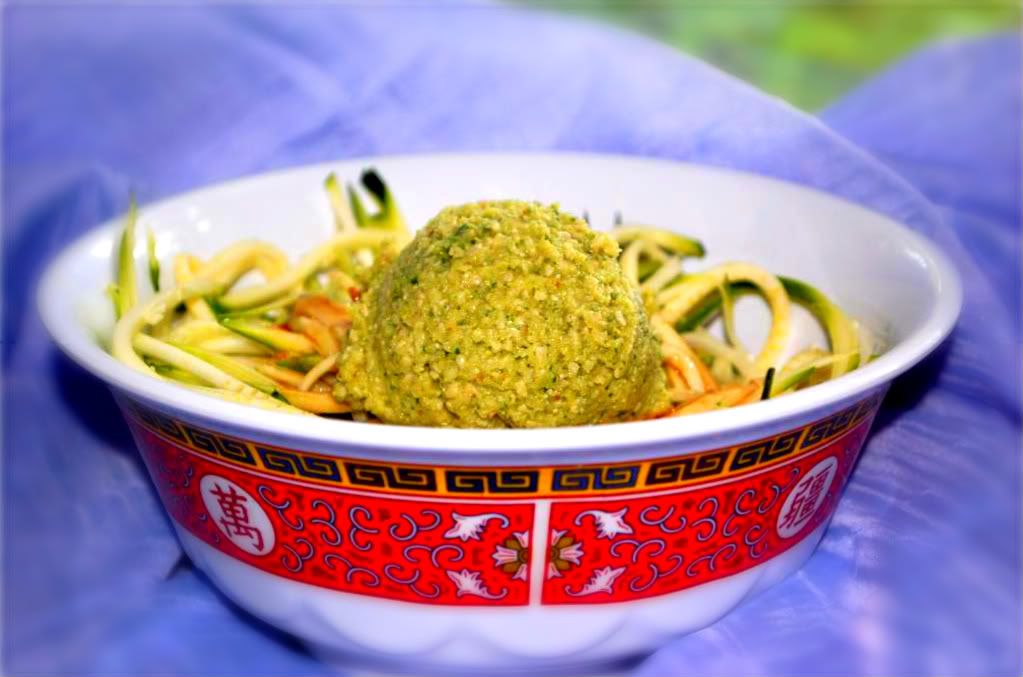 Here are some zucchini and daikon noodles I made using my OXO peeler. I much prefer the spiralized noodles, but these are better for stronger sauces I think. I made a quick sesame-braggs sauce with tons of fresh ginger and garlic and used some of the cauliflower basil sesame spread from earlier. I added a bunch of Siracha to my bowl before eating.
I've been thinking of the Raw Challenge and I should probably call it a High Raw challenge. I am not going to get totally obsessed... I will be eating things such as miso, olives and certain condiments and maybe even a bit of toasted sesame oil here and there. I will also have to taste some food.. but I'm hoping my coworkers will help me out with the majority of tasting.
Also, I am not giving up siracha! At least not yet! lol.. so that's my plan and in having a bit more leeway, I'm sure it will be easier.