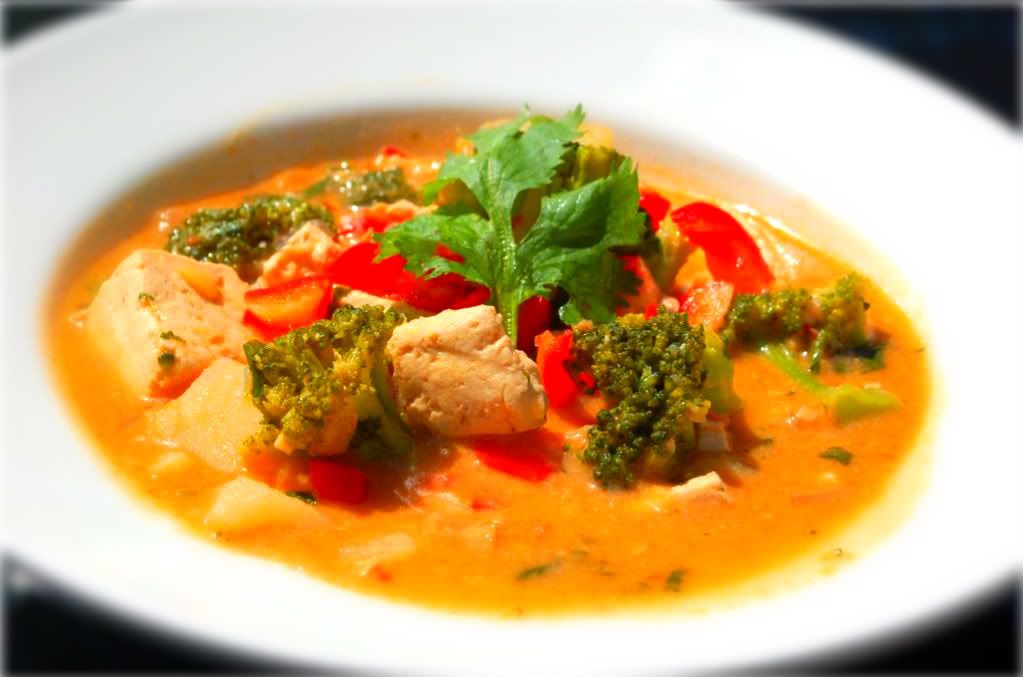 It's been ages since I blogged! Wow. The light in my apartment is REALLY bad and it's hard to be inspired when I'm dealing with bad light. Also, my food has been pretty boring. I am still trying hard to do the high raw. For the most part, I'm doing OK, but have not stuck with my NO wheat policy. I aim to do that and I'm sure I will one of these days. The above is my
Good Stir Fry.
.. lol (written about on many occasions, not really a stir fry!) I made a huge batch for my kids and actually planned on allowing myself some for lunch, but realized I didn't really want it. I made this with the light coconut milk.
So, as I said, I'm still attempting to be high raw. I notice such a huge change in how I feel when I eat wheat and bread... wow. I blow up like a balloon. My allergies are back in full force and while I was doing my 30 day challenge I barely had a stuffy nose. I'm not sure why I can't just follow through with the no wheat thing? I wish I could be locked in a spa for 2 months or something and not have access to any wheat or foods that I don't want to be eating! Oh well, since that is not an option, then I must develop more self control.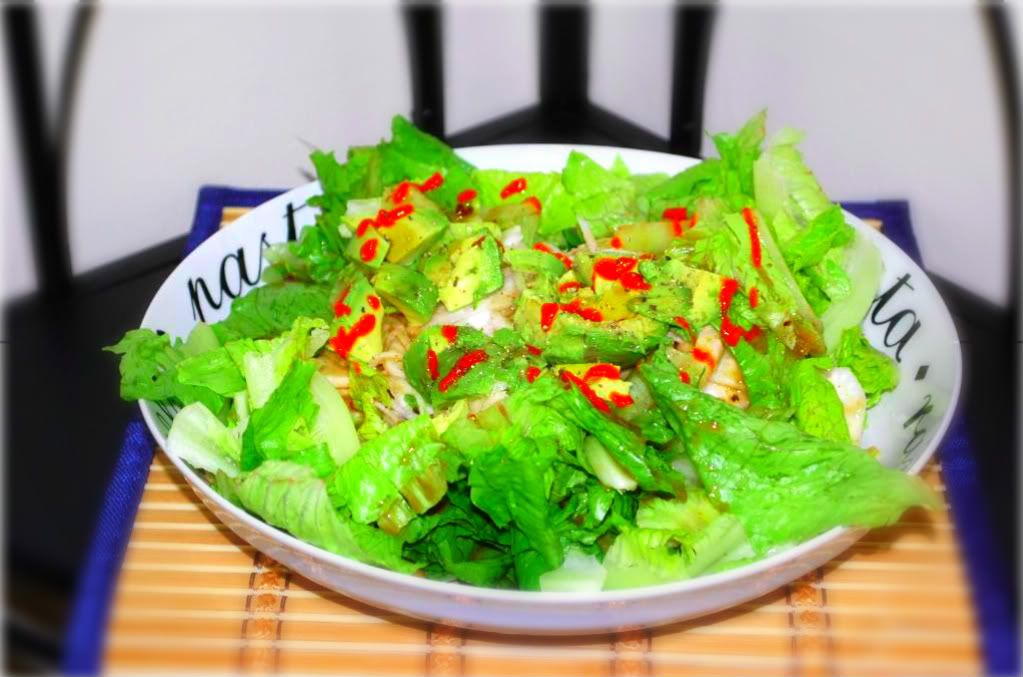 Fortunately, I am still eating at least one HUGE salad for a meal daily.. and drinking my green smoothies. This salad with delicious and simple with lots of daikon, avocado, romaine and just some soy sauce, ginger, garlic, lime and a tiny bit of sesame oil (toasted) as the dressing and siracha of course.
Blueberry-banana ice cream topped with coconut. I used stevia, lemon juice and cinnamon along with frozen blueberries and frozen bananas in my vitamix. Delicious.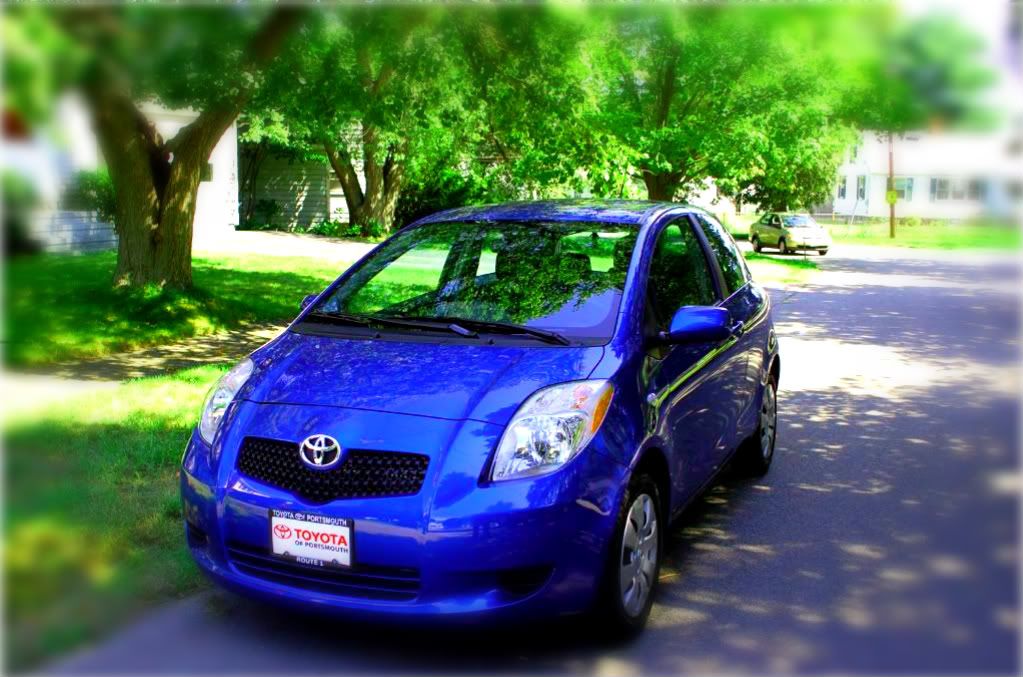 On Wednesday, I purchased my very own first new car! It's a Toyota Yarus and gets amazing gas mileage. It felt so good to do this on my own!
I really hope I can motivate myself to do more photography... I miss being creative. Part of it is that I cook all day long and am burnt out when it comes to cooking at home, so throwing together salads and smoothies is simple and not really that blogworthy when there's not even good light to photograph them in! Maybe one of these days I'll bring my camera to work with me again to photograph the good stuff!