Here's a sneak peak into a dish I
made for
work.
. Asian spiced 'meatballs' with homemade ginger plus sauce over gingered cabbage, peppers, onions and carrots...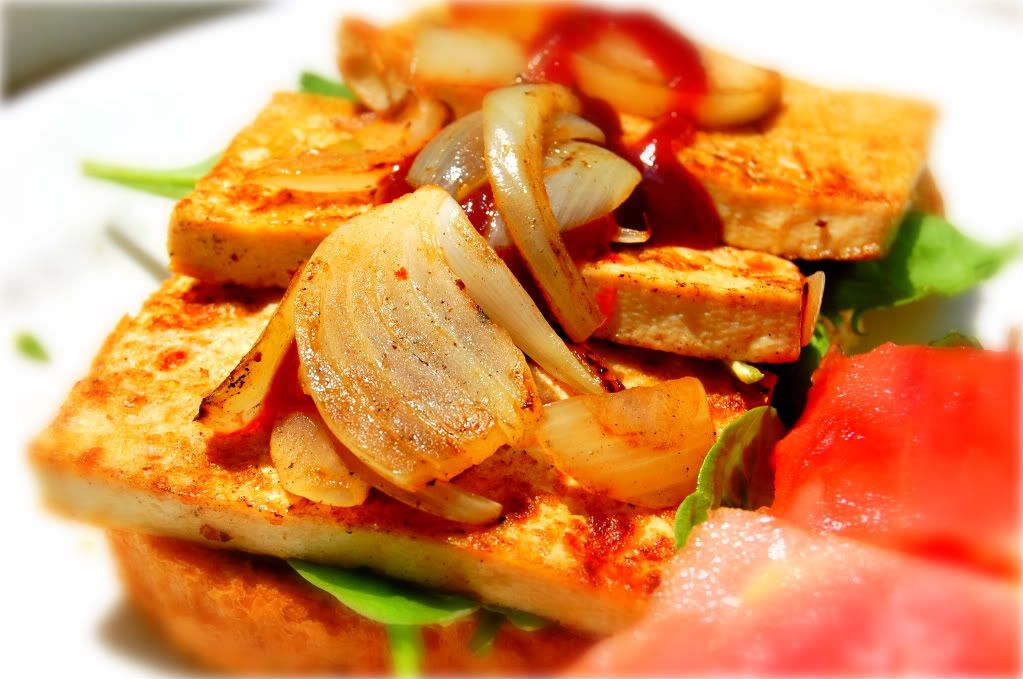 I can't believe it's been a MONTH since I've update my personal blog. Wow! I barely cook at home.. basically, I'll make a big pot of soup or whatever, so there's not much to blog about. Obviously, my creativity is used up by the time I get home from work when it comes to cooking and now that I'm maintaining
Blue Moon Cafe Blog
, this one is neglected.
The above sandwich was just a simple BBQ tofu with sauted onions on ezekial bread. I've been trying to avoid wheat as much as possible and not doing a great job with it!
Weight loss has stopped as well. I'm not gaining, but not losing. I have lost 60lb from my highest weight and maintained that loss, but still need to lose more! Must re-commit to that. It's so hard to be around food all day long and cook and taste and have the temptation of so much and lose weight! Exercise EXERCISE EXERCISE is what I need to do.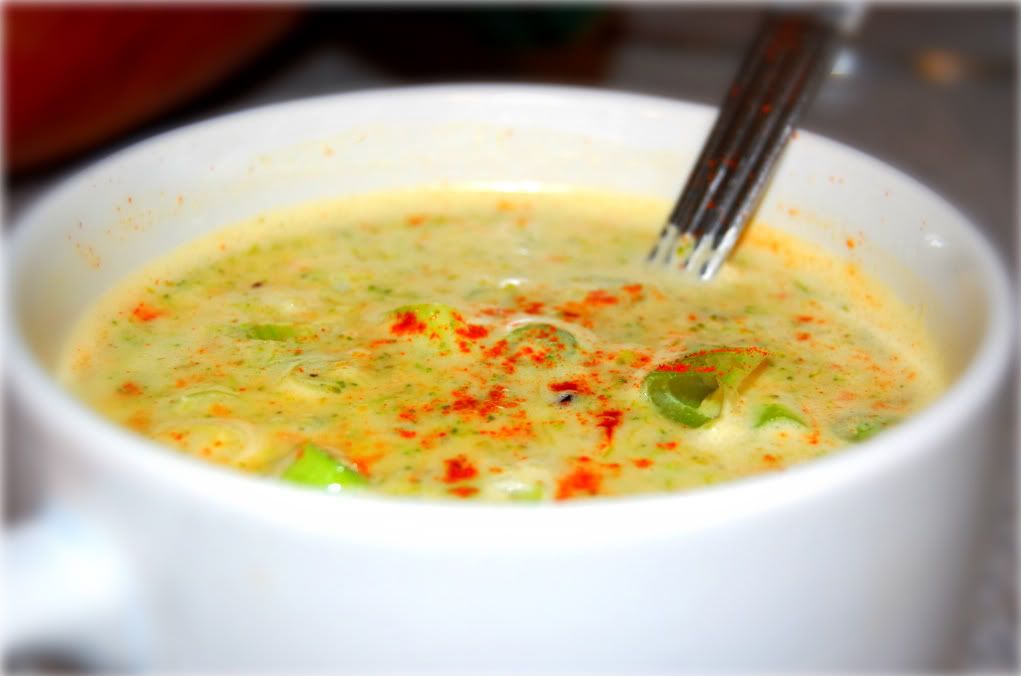 This is an old picture of an easy soup. Creamy Broccoli with chipotle soup. I made a cream out of light tofu, roasted garlic and chipotles and mixed it with frozen broccoli. Sooo delicious and healthy and super spicy.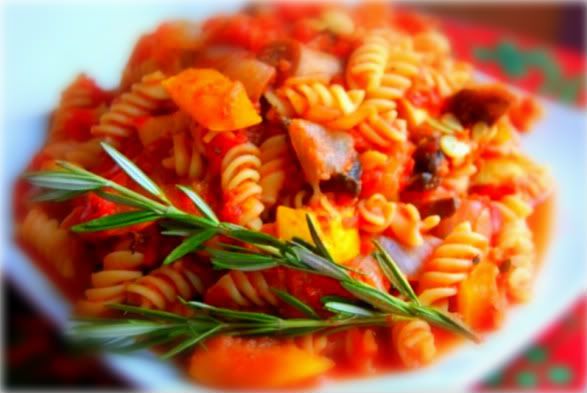 Brown rice pasta and veggie infused sauce makes for a nice dinner along with a salad and chickpeas.. Not really a huge fan of alternative pastas..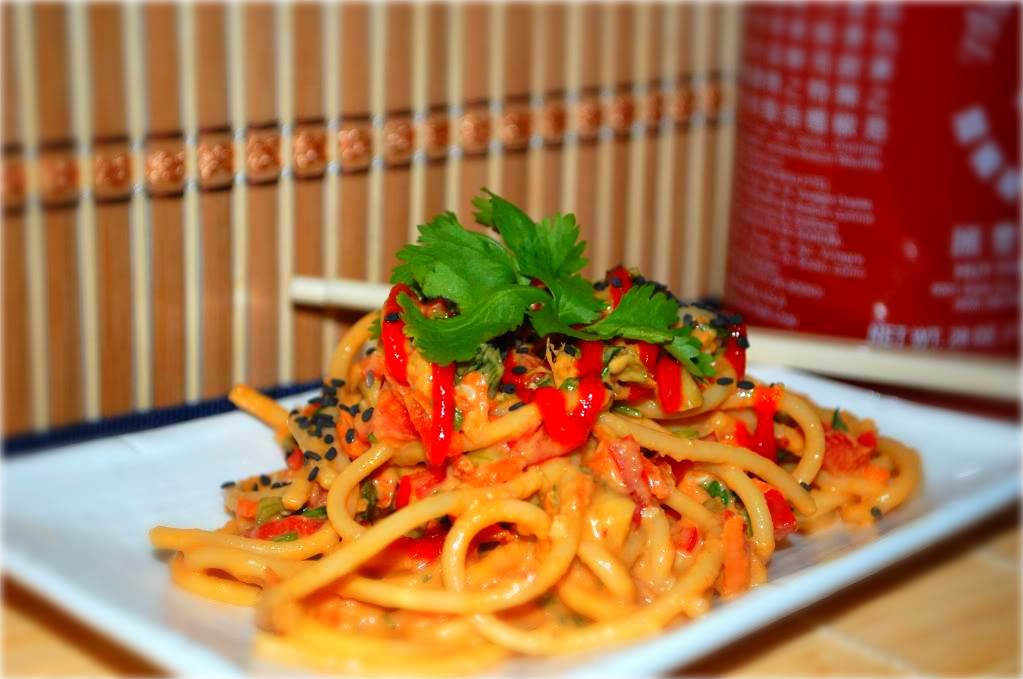 Low fat spicy noodles.... I snagged a pic before I took this over to my kids..
I've been trying to juice every day.. I got a Samson juicer and I don't like it. You have to actually cut the veggie before juicing and it's annoying, but I got it because of my goals this winter is to grow my own wheatgrass and juice it.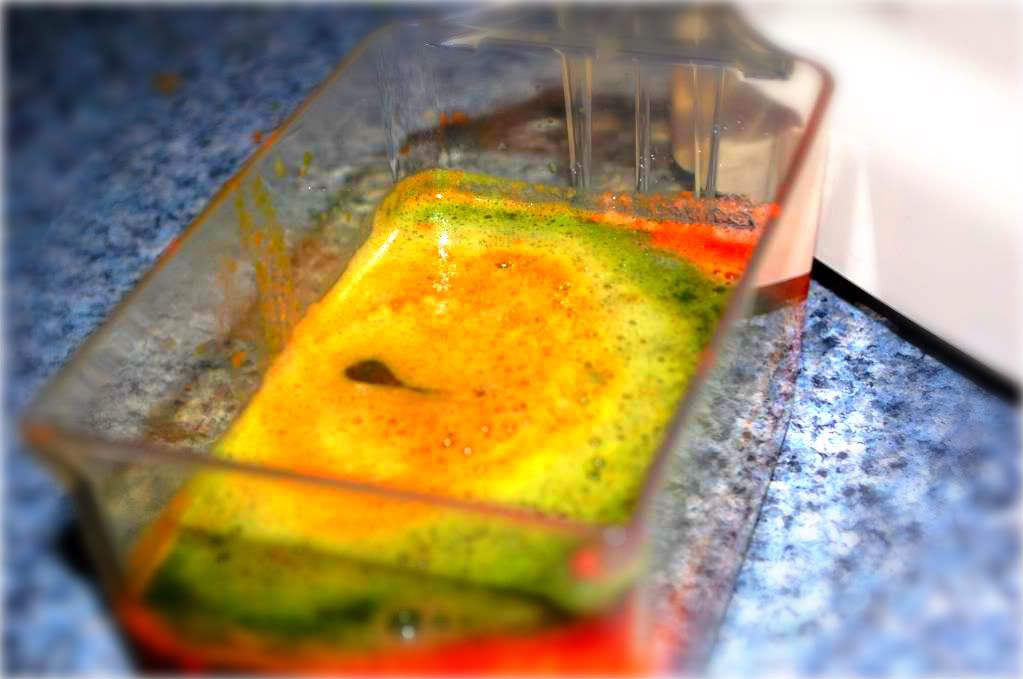 Come visit me at the
Blue Moon Blog
! I updated it 6 days a week with lots of delicious vegan food! (there is other food as well, but 90% is vegetarian and there is a lot of vegan food!)..