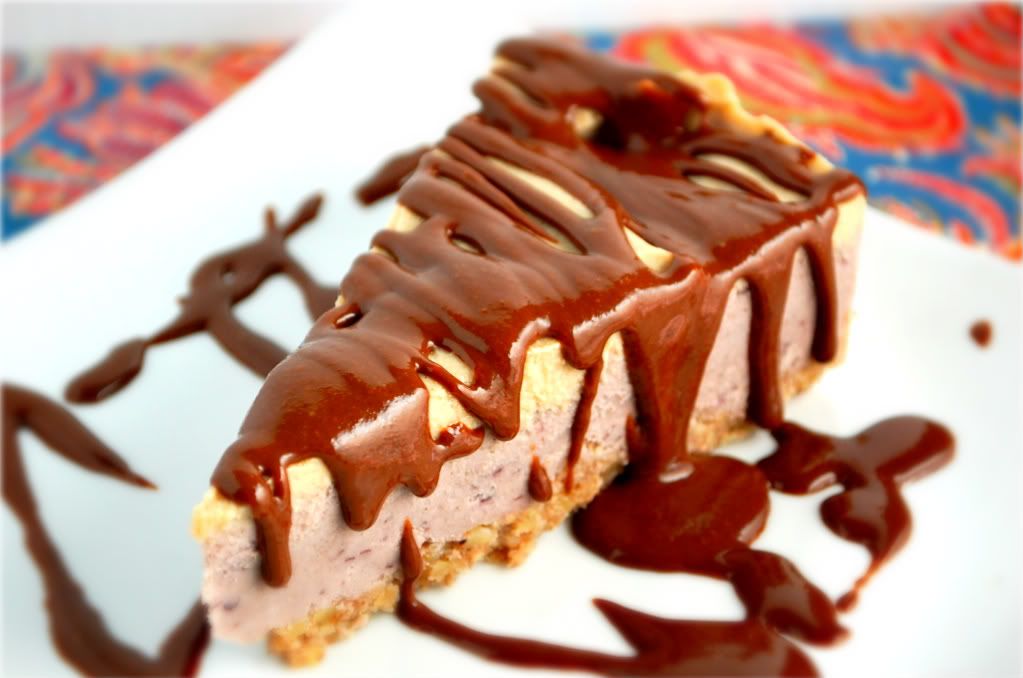 Raw Black Forrest Dulce de leche Cheesecake
This came together so well and easily... a date/walnut crust, cherry cashew filling, caramel layer and topped with cacao sauce...
So good!
This was a super simple collard/rice noodle bowl. I used brown rice noodles.
As my regular readers know, I don't use recipes... so here is a fast guess:
1 t toasted sesame oil
1 onion
2 T minced ginger
3 cloves garlic, pressed
a huge bunch collards washed and chopped
2 oz rice noodles
water to cover
braggs
siracha
1 chipotle pepper in adobo (canned) chopped
2 T Newman's Own Low Fat Sesame Ginger Dressing
Toasted Sesame Seeds
4 oz baked light tofu (this came out of my freezer)
cilantro
lime juice
Comes in around 400 calories for a huge bowl and is VERY satisfying.
I have been such a slacker when it comes to weight loss. I'm not sure why I can't seem to find it in me to just DO IT! ???
Must Swim. I think it's just a matter of getting into the right exercise habits... AND... laying off the huge sandwiches at my job! Yeah.. that's the ticket.
Hope everyone had a great Thanksgiving...