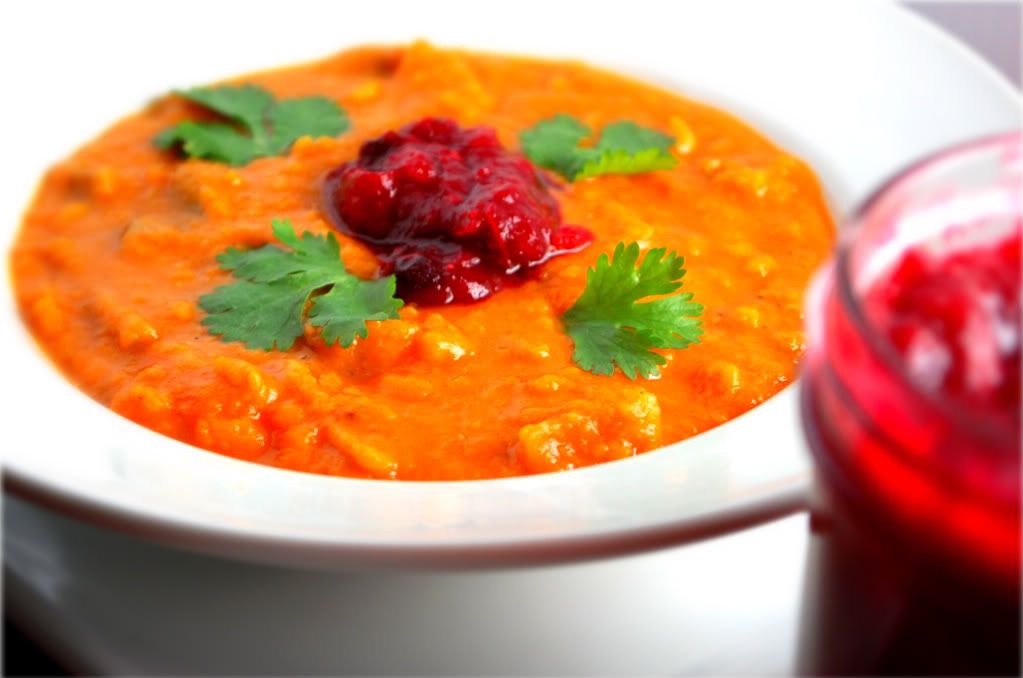 It sure is chilly, so spicy soup is in order. This little bowl of deliciousness came together in less than 30 minutes and warmed me up big time.
Spicy Sweet Potato, Red Lentil and Cranberry Soup:
1 T coconut oil
2 t curry powder
1 T fresh ginger
2 cloves garlic
1 onion
1/4 c red lentils
2 sweet potatoes, medium chop
1/2 t chipotle pepper in adobo (from the can)
4 c veggie stock or water and bouillon
salt/pepper
lime juice
cilantro
I made a bunch of cranberry-apple sauce. I used stevia to sweeten it and spiced it up with cinnamon, nutmeg and lime juice. I used 2 packages of cranberries and 5 apples and have a bunch in the freezer. I'll pull some of it out for Thanksgiving.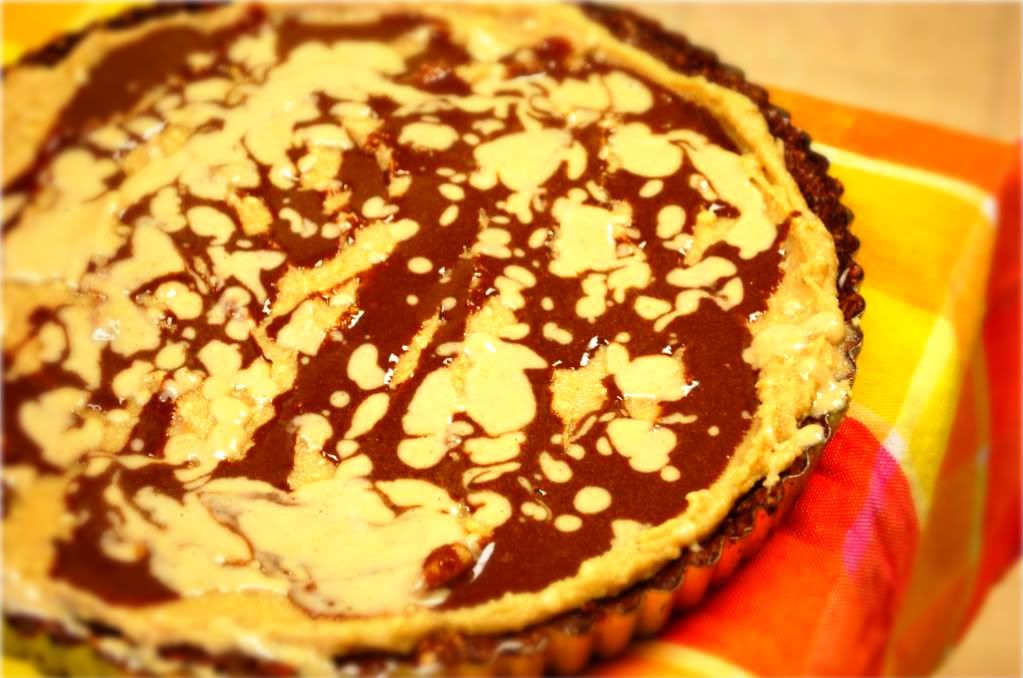 This is a sneak peak of a Raw Brownie Cheesecake topped with caramel and chocolate sauces. We will be serving it tomorrow at work. It is decadent and delicious and 100% raw!