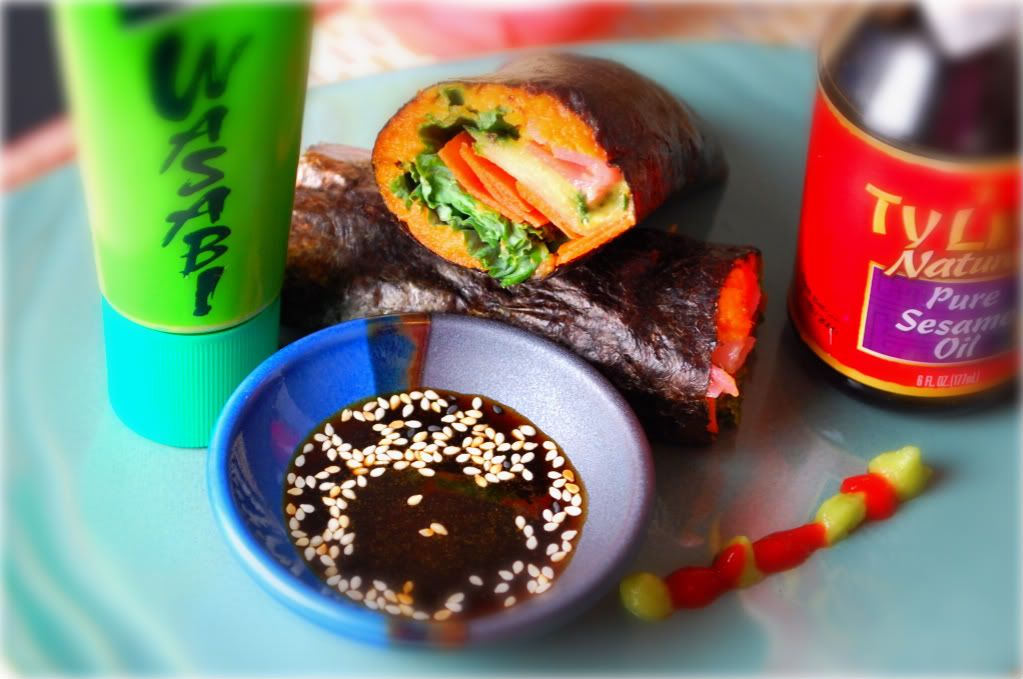 It's been a while since I've blogged. So much has happened. Unfortunately, I was laid off from the Blue Moon Cafe. Stupid economy. I am sad because the job really fit me well and I enjoyed my co-workers a lot. Oh well, no one ever said life would be simple!
I am not quite sure what I will do in the future.. it will be interesting to see what the next step in this journey is! I am for hire if you need a vegetarian/vegan/RAW chef in the Boston/Portsmouth/Portland area!
I've been taking pics, but not blogging.... so there will be many pics coming up this week.
Also, there will be a Wheatgrass Juicer Giveaway happening in the next couple of days... stay tuned for details!
Now, onto the food. We just experienced a HUGE ice storm.. my EX lost power for 2 days... and it's been bitterly cold. My dog had to come stay with me.. (and both my kids were here at the same time!).. My kids both had head colds, so soup and the Good Stir Fry were on the menu. Also, Andrew begged for Sushi, so I had to bring the Wasabi on! We enjoy eating sushi like a wrap, so I used what I had on had to fill these up: Kale, Sweet Potato, Avocado, Cucumber, Carrots, Pickled Ginger, Salt/Pepper and served it with wasabi, siracha and soy sauce with toasted sesame oil and seeds.. Next time I will line the nori with kale instead of putting still warm sweet potato on it! (duh)
Chipotle Split Pea Soup
2 T olive oil
1 t thyme
1 t basil
1 t tarragon
1 t rosemary
1 large onion, 1.5 cups chopped
8 cloves garlic, minced or 2.5 T
1 medium carrot, chopped
2 medium stalks celery, chopped
1 lb dried split peas
6 -8 c water or vegetable stock
2 bouillon cubes if not using stock
1-3 canned chipotle peppers in adobo chopped
salt/pepper to taste
1 T balsamic vinegar
fresh parsley or cilantro if desired

In a heavy bottomed soup pot over medium heat add the dried spices,
onions and garlic and saute for several minutes. Add the carrot and
celery and saute for several more minutes, then add the peas. Stir to
coat with the veggie/spice mixture then add the water or stock. Bring
to a boil for several minutes then cover and turn down heat to a
strong simmer. Cook for 30 minutes or until the peas are tender. Add
the bouillon cube and more water if needed and the chiles. Cook for 15
minutes more, then stir in the balsamic vinegar. Taste and adjust
seasonings. Top with fresh herbs if desired.


Tomorrow, I will post the Wheatgrass Juicer Giveaway info and share an awesome Raw Thai Noodle Bowl Soup Recipe along with other raw eats I've been enjoying!