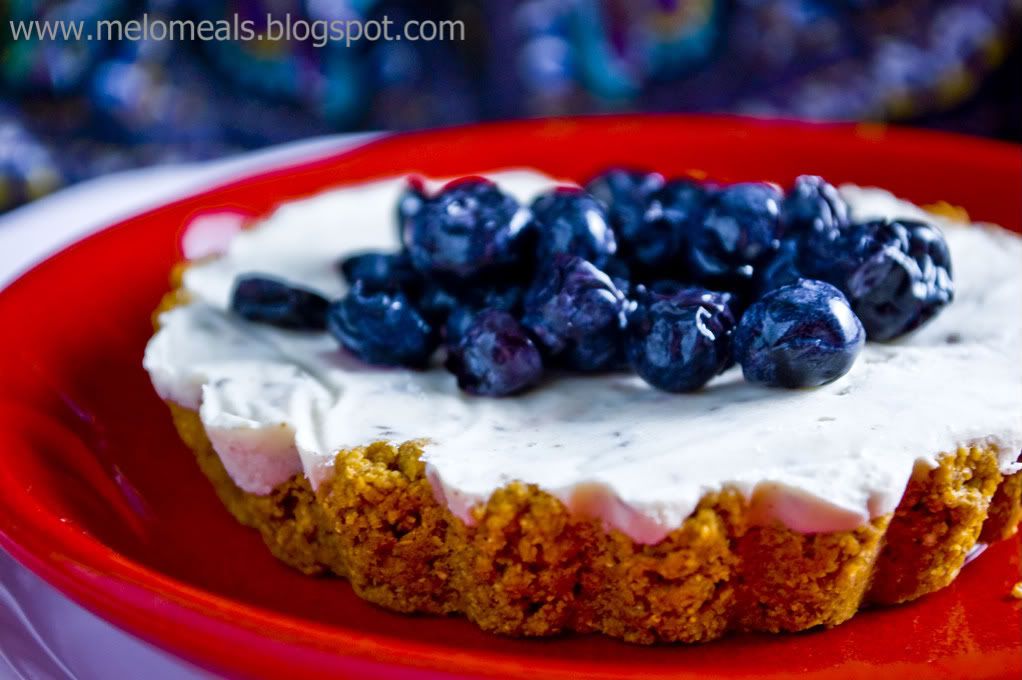 High Raw Blueberry Cheesecake Tartlets
While I love raw foods, if I am not eating almost 100%, it is way too easy to consume too many nuts. Since I am not 100%, I thought it would be great to combine the best of both worlds. The filling was made from cashews, key limes, stevia, chia seeds and cinnamon. The crust was made from High Fiber Cereal, 1 T coconut oil (for 3 tartlets) and dates. I topped it with plain (frozen) blueberries as it was sweet enough. One cup of soaked cashews went into the recipe, so all in all it is still fairly calorie friendly. The high fiber of the cereal and the chia slows down the fat absorption. The chia also helps to firm up the mixture. Usually when I make a raw cheesecake, I add a hefty amout of coconut oil because it solidifies at cool temperatures and really 'sets' the cake. I was VERY happy with the chia/cashew combo as were my kids.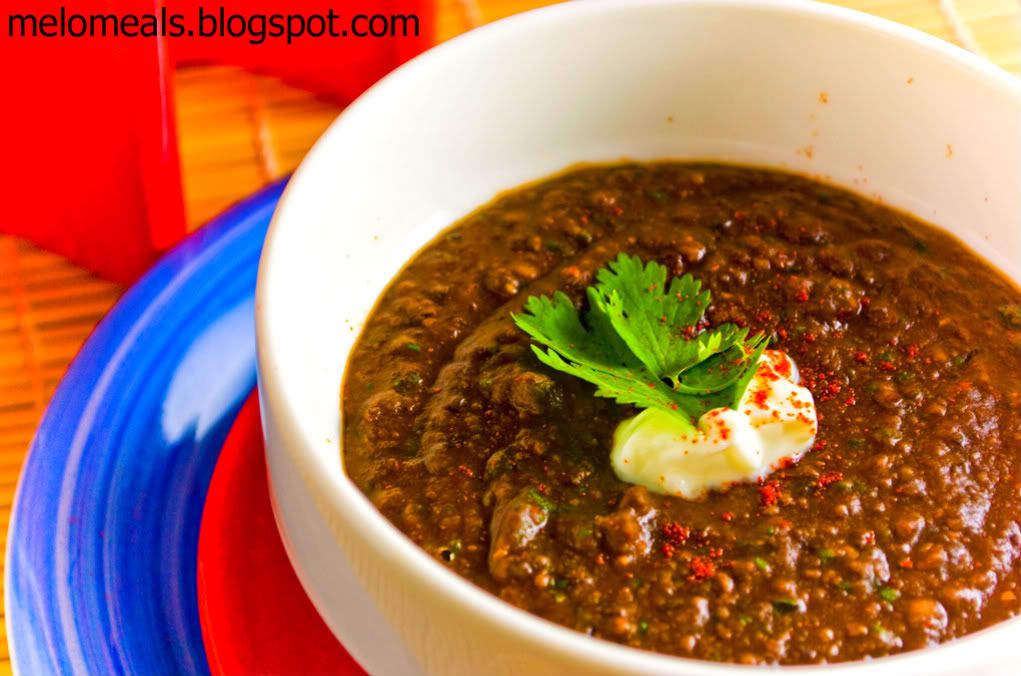 Chipotle Citrus Black Bean Soup

A while back, I cooked a pound of dried black beans in my pressure cooker. I froze some of the leftovers in 1 cup batches so I could make a quick meal for myself in the future. To make this soup I sauted 1 onion, 1 green pepper, 3 cloves garlic along with some spices in cooking spray, then added the beans, veggie stock, salsa and 1 chipotle pepper. I brought this to a boil for several minutes. Next, I added around 2 c of cilantro and pureed the soup. To finish it off, I juiced an orange and a large lime and topped it with tofu sour cream and 1 t EVOO. Perfect to warm me up in this cold weather!

Zucchini Pasta with Mushrooms and Cream Sauce
This dish was also very delicious. The night before, I had this mixed with brown rice pasta. I had some veggies and sauce leftover, so I mixed them together. Very satisfying for so few calories!
The veggies were zucchini spiralized, mushrooms, onions and garlic sauted in cooking spray. I added a lot of spices and crushed red pepper flakes. The sauce was silken tofu based. (I only like the silken tofu from Trader Joes. It is not chalky tasting to me like the boxed and other brands)
To the tofu I added some umeboshi vinegar, nutritional yeast, garlic and veggie stock along with just a TINY bit of smoked paprika and salt to taste. I topped each serving with 1 t EVOO.

I've also been eating a lot of salad with my very low fat balsamic flax dressing.

I am STILL waiting for my Vita Mix part. I MISS it sooo much.

I haven't had a green smoothie for over a week! wow... what a treat it will be to actually have one again. Also, many of my cooking projects are on hold.

Come on Vita Mix people! Get me my part!!! I NEED it!!!