Sesame Beet Salad
When I worked at Blue Moon Cafe, we served a yummy sesame beet salad in our deli case. It was delicious and very full of fat. I do not like the taste of canola or safflower oils at all, so replacing them with nutrient dense alternatives actually improves the flavor to me. Several days ago I made
my low fat knock off version of Newman's Own Lowfat Sesame Ginger dressing.
Now, his commercial dressing is quite delicious and only 35 calories per two tablespoons, but I am frugal by nature and enjoy duplicating and improving flavors especially while improving the nutritional value of the food.
Onto the salad... I roasted the beets, peeled and cut them and added them to several shredded carrots, cilatnro, jalapenos, shallots and scallions. Toasted sesame seeds finished it off. I used wasabi and fresh ginger in the dressing and it was amazing!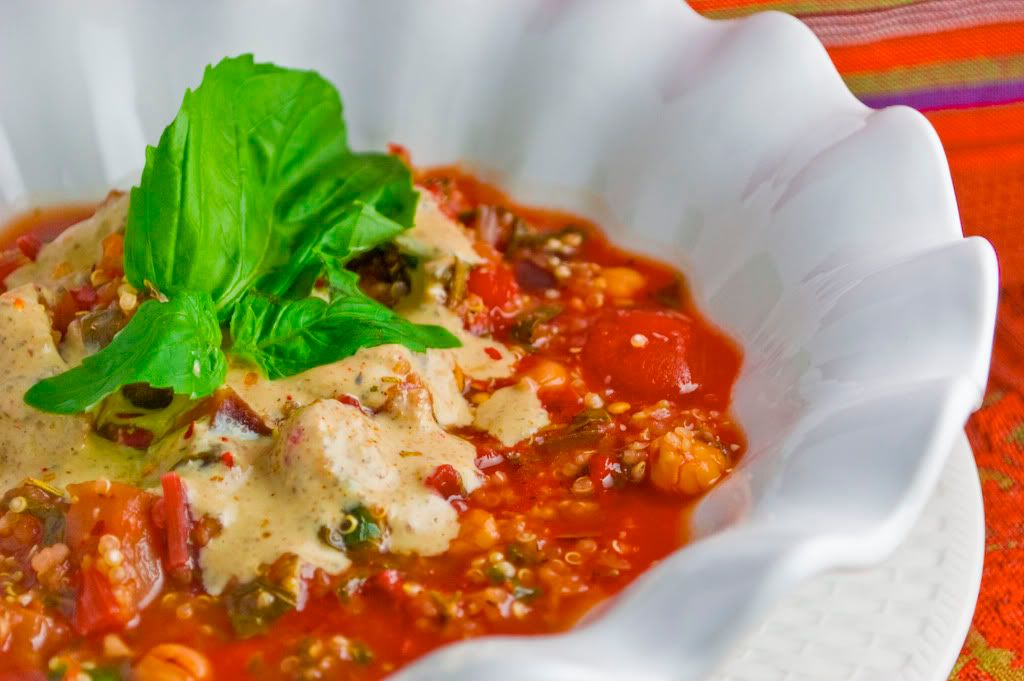 Eggplant Quinoa Chickpea Stew with Goddess Cream
This is another version of my
Eggplant Quinoa Stew
.. I use what I have on hand and it is always a bit different and just as satisfying each time. This version used chickpeas and beet greens. I made a big batch of low fat goddess cream/dressing that complimented the flavors of the stew perfectly. The goddess dressing/cream used chia seeds and is one of my experiments. So far, so good. We'll see how it is in several days when I used it to top a clean out the fridge spicy noodle dish later Sunday. I have had great success in using golden flax meal in place of oil in dressings, so chia will probably work well too.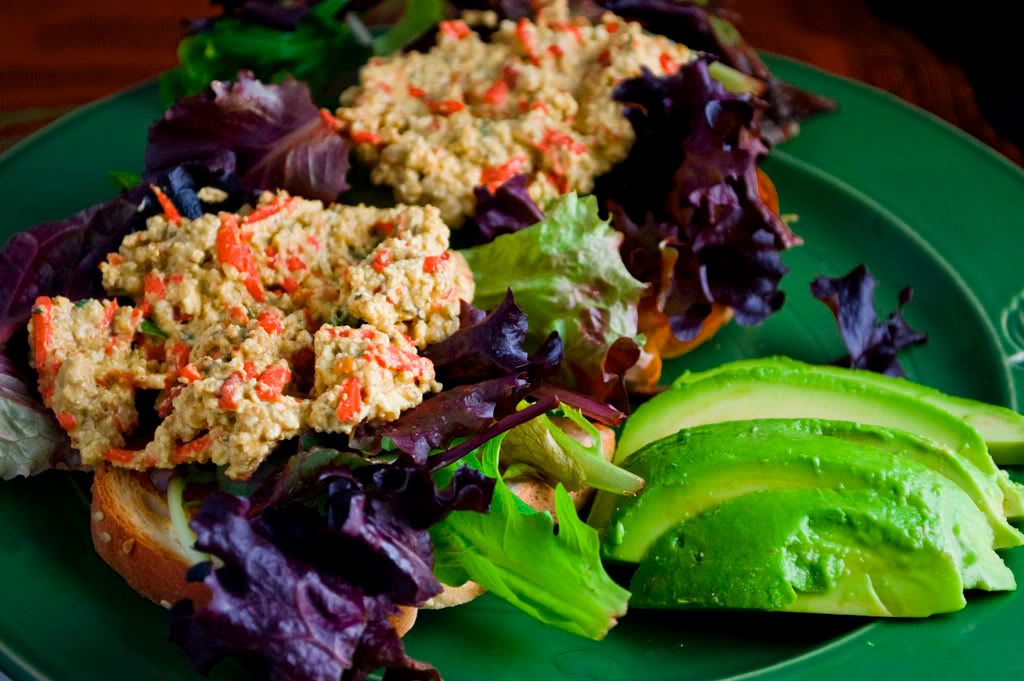 Tofu Salad Sandwich
I made this tofu salad using the goddess dressing I just talked about. Mixed with shredded carrots, cucumber, celery, spices and nutritional yeast it was delicious on toast with lettuce and avocado. I am so glad my kids love my healthy food. That have a better appreciation for it now that they eat total CRAP half the time at their dads house.