Dinner last night was delicious, but I have to stop with the
tofutti
cheese! Not sure why I had this again.. The soup was my
Broccoli

Quinoa
which I defrosted and the sandwich was on 100% rye and topped with kale, cheese and sauerkraut. Another
kidless
dinner. Teens are so busy!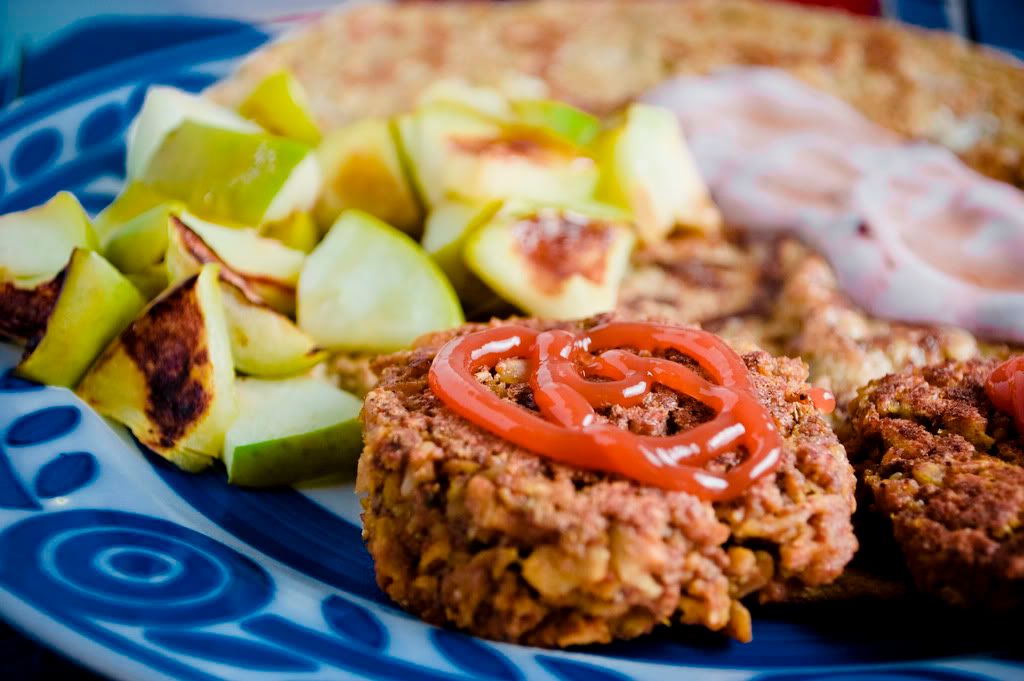 This was my breakfast today.. I used some of the leftover oatmeal (from last post).. I wasn't going to warm it, but it is
SOOO
COLD.. so the leftover oat "pudding" went into MY FIXED Vita-Mix along with some water and chickpea flour. I made a pancake out of it and sauteed an apple and two little sausage patties from the mixture I made several days ago (the sausage was made from
tvp
, oats and spices). I topped the pancake with some blueberry soy yogurt.
I had a huge green smoothie and more salad for lunch.. no pic of that.. and I haven't had dinner yet. It's kind of late, so I'm not sure what I'll have for dinner. Maybe just a peanut butter and banana sandwich on spelt toast and some
soymilk
?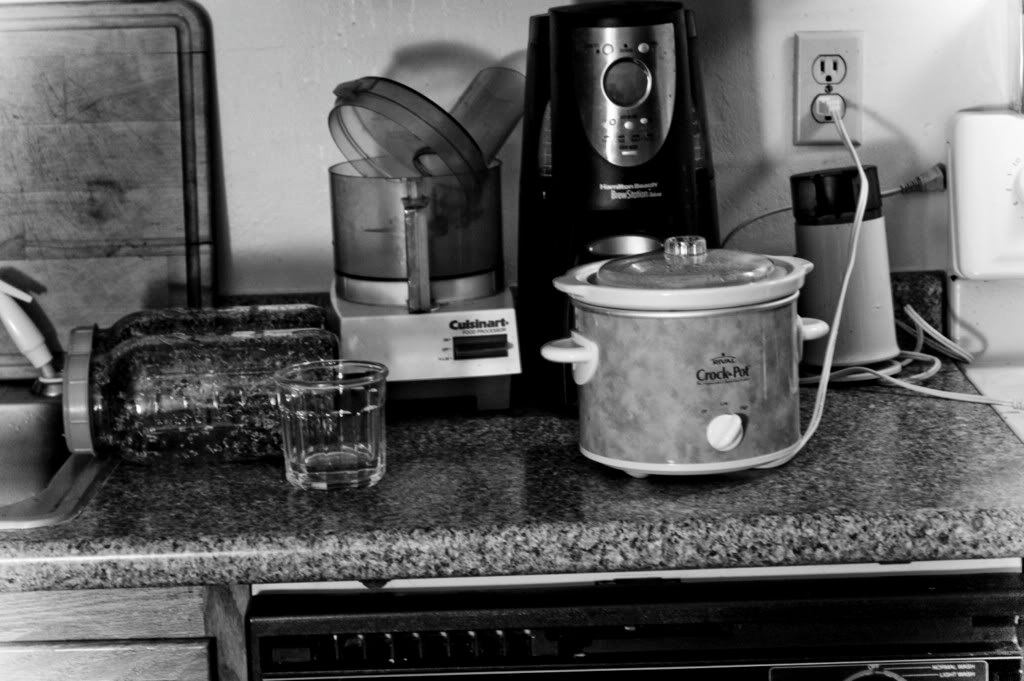 My mom gave me the cutest mini crock pot.. I have some
seitan
turkey in it right now. I despise
seitan
... and got hives while making it. I keep thinking I can eat it and then I can't and I don't like it. Oh well, my youngest son and X like it so they will enjoy it. Fortunately it freezes well and as I said, my younger son loves it so I can put it in his lunch.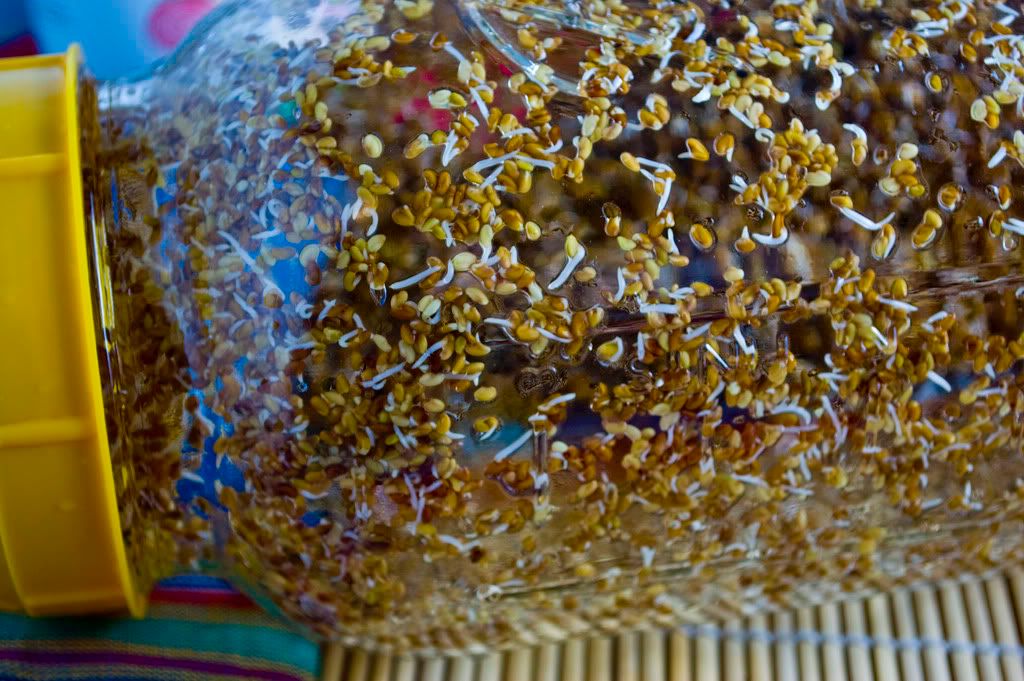 Day 3 of the sprouting process. These are alfalfa. My apartment is very cold, so it is taking longer than usual. In the summer they are usually done by day 3 or 4.
I wanted to talk about another sprouting method.. the BAG! I divided my alfalfa sprouts into 2 half gallon jars and moved the lentils into a sprouting bag. This bad is simply a PAINT STRAINING BAG. You can purchase it at Home Depot or any other home type store for around a DOLLAR A BAG. After soaking them, put
them
in the bag and spread into a single layer and store on a plate. Rinse twice a day. These lentil sprouts are on day 3 and are totally edible now, but I like to let them go a couple more days... but I've been grabbing little handfuls here and there. They are so crunchy and yummy.
As I mentioned, my Vita Mix is finally fixed! I ground some organic wheatberries and millet into flour for tortillas and english muffins I will make tomorrow. The dough is in the fridge for an overnight rise. I will upload those pics tomorrow when I have the finished product.