I am sick which really pisses me off. I had plans to visit with a good friend and I had to cancel after being up all night long with one of the worst headaches. Fortunately, it is lessening now and I'm able to sit up so I can post this delicious recipe I created yesterday.
This lentil dip is full of flavor and so good for you! Make it today!
African Lentil Dip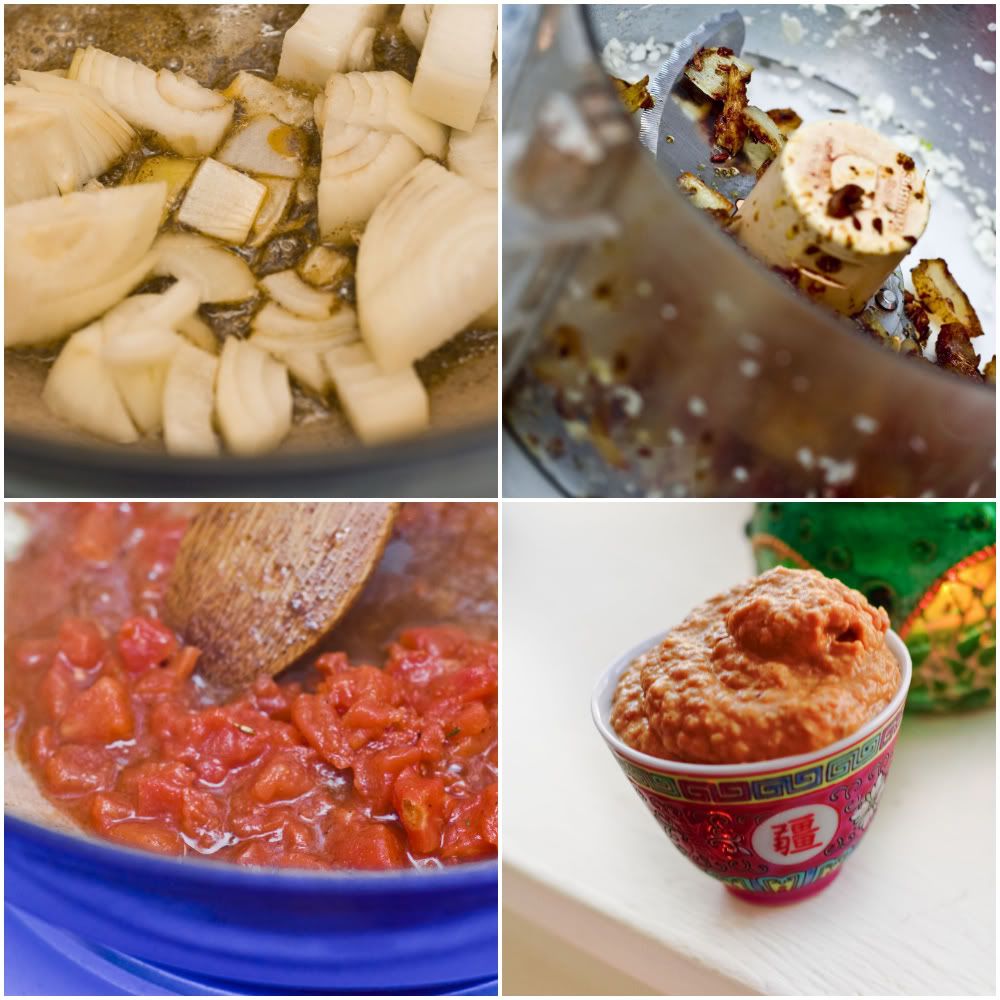 2 T coconut oil
1 t cumin seed
1 t coriander
1.5 t Tony's Creole Seasoning
½ t cayenne (or just a pinch if you don't like heat)
¼ t thyme
¼ t cinnamon
Healthy pinch cardamom
Pinch fennel & turmeric
1 medium onion, chopped
2 cloves garlic
1/3 c canned or fresh tomatoes and their juice
2 c cooked lentils
2 T cilantro
1 T balsamic vinegar
Method:
Heat coconut oil over medium heat, add dry spices. Toast for 10 seconds
Add Onion and sauté for 10 minutes
Pulse garlic in food processor, transfer onion mixture.
De-glaze pan with tomatoes, add to food processor
Add tomatoes, balsamic and cilantro and lentils to food processor; puree until smooth
This is seriously addictive and you can feel good about eating it. I just had a Collard wrap filled my my
Kale Salad
and some of this dip. Talk about a party in your mouth! So many flavors and textures. I highly recommend it and it's oh so healthy!
Thanks for the
recipe suggestions yesterday
! Keep them coming! It is apparent to me that I need to pay some homage to New England! Boston Baked Beans and Clam Chowdah will be on the menu soon! I've never had real clam chowder, but I am a super smeller and I am going to try to keep it as authentic as I can! Last year I competed in a Chowdah Fest here in Portsmouth. I knew that I would not win going in, but I got a lot of GREAT response to my Thai Tofu and Sweet Potato Corn Chowdah. Vegan and Gluten Free! I was representing the restaurant I was working at at the time. It was mad fun! (the girl in the pic is not me, she was one of my co-workers and friends, Kim).. I made 40 GALLONS of chowdah! I was the only vegetarian chowder there.
Keep those recipe requests coming!